Inizio is a small firm led by three principals with extensive experience and training in the industry. Our extended team includes technical and design specialists to help us achieve any project we are given.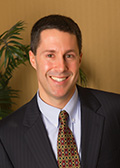 Mark Kroh
Owner & Final Arbiter of Quality
Mark has a Masters Degree in Information Systems & Technology / Information Architecture & Design, with an emphasis on interaction and usability studies. He is also a professor in the Web Design & Interactive Media department at the Art Institute of York Pennsylvania where he teaches programming, information architecture, accessible web design, usability and mobile web development. Before he became a technical geek, Mark studied languages at Georgetown University's School of Languages and Linguistics and received a Bachelor's degree in Art History from Bucknell University so he speaks Design as well as Code.
Beyond the academic training, Mark understands business because he's worked in very small and very large businesses and has been a small business owner for almost 20 years. When you come to us with a project, we understand that you are trying to reach a goal and we will do everything to make sure we clarify that goal and set a course to achieve it.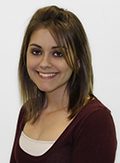 Meghan Sostar
Creative Director
Meghan has a Bachelor's Degree with Departmental Honors in Web Design & Interactive Media. Her fabulous sense of design is balanced with an excellent understanding of the technical requirements of a project. This powerful combination of skills gives her the ability to find a creative solution to nearly any business challenge we throw her. Her online systems are being used by clients across the globe but more importantly to us, those clients come back to us again and again because of what she's been able to do for them.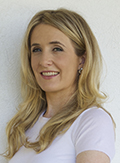 Leslie Mann
Print Director
Leslie Mann is an award-winning art director. Born and raised in Sewanee, Tennessee, after graduating with a BFA in painting from Bard College, she studied design at School of Visual Arts. She spent 15 years honing her graphic design skills at some of the best studios in New York, including New York Magazine and Rolling Stone. Her wide-ranging expertise encompasses the design of magazines, brochures, websites, and branding.